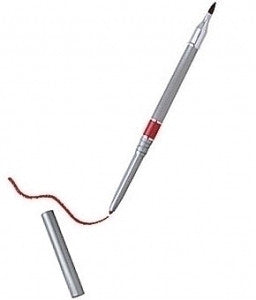 INDELIBLE LIPLINER
I love love love these lipliners!!!
So soft, so creamy, and oh-so smooth, this waterproof formula
provides a precision line while preventing fading, feathering,
 and bleeding. It requires no sharpening and the formula is enriched
with antioxidants to keep color smooth. A lip brush on the end is
 perfect for applying and blending.