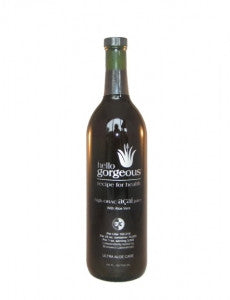 THE ACAI BERRY IS KNOW AS THE "BEAUTY BERRY" 
The Acai (pronounced ah-sigh-ee) Berry has all the nutrients to maintain and regenerate healthy, young-looking skin: ANTHOCYANINS (Super Antioxidants),OMEGA'S, AMINO ACIDS, B VITAMINS, VITAMINS C & E, MINERALS, AND PLANT STEROLS.
 Some experts consider it as the world's most complete food!!
Anthocyanins
in Acai are phyto-chemicals 3 and a half times stronger than those in Red Wine. With their strong Anti-Aging and Anti-Inflammatory properties they specifically target and strengthen connective tissue like skin, tendons, ligaments, and bone matrix.
Omega's
contained in Acai like an amazing 60% Oleic Acid and 12% Linoleic Acid are essential for cellular development. These Essential Fatty Acids (EFA's) are crucial to human life and cannot be manufactured by the body so they must come from outside food sources. What a delicious way to get your Omega fix.
Amino Acids
are the building blocks of protein; absolutely essential fo human life, growth, and healing. Amino Acids make up the collagen connective tissue, the "chicken wire" that binds and supports all tissues. Acai has an almost perfect Amino Acid profile to help keep skin firm and smooth
Mineral and Vitamin
deficiencies are probably the main reason for skin disorders like acne, age spots, premature wrinkles, sallowness, dark circles, and splotches. Vitamin and Mineral rich Acai Berries easily assimilate into your systems for faster anti-aging and health oriented results.
Plant Sterols
have numerous health benefits especially enhancing the immune response to help eliminate inflammation and allergies that have a profoundly negative affect on our skin.
  ****************LOOSE WEIGHT NOW****************
Acai has kept the rainforest tribes slim and trim because of it's unique digestive qualities. The high ORAC nutritional value stimulates liver, digestive organs and lymphatic function to flush waste removal and cellular debris. This sheds unwanted pounds in days and stimulates metabolism to keep them off.
MORE HEALTHY BENEFITS
Improves Eye Health, Lowers Cholesterol, Improves Immune Function, Promotes Longevity, Increases Energy and Mental Clarity 
 BUT WAIT THERE'S STILL MORE
Hello Gorgeous Cosmetics has taken these two amazing plants of Acai and Aloe Vera and added even more nutrition from Green and White Tea, Pomegranate, Cranberry, Wild Blueberries and Bilberries, Cherry, Strawberry, Raspberry, Grapes, Apple and Pear to create one of the most potent High ORAC Juice Drinks available today. A whopping 3033 Oxygen Radical Absorption Capability (ORAC) per ounce is packed into every bottle. (This is approximately 3 times higher than Noni Juice.) 
TOTAL HEALTH AND BEAUTY
In One Bottle
ACAI Juice with Aloe Vera
AND IT TASTES GOOD TOO! ! !
Smoothie's
I add this to my smoothies and shake it well. I feel the difference. Better energy