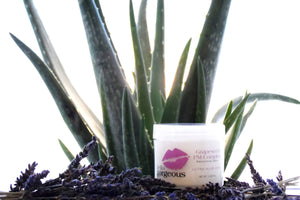 GRAPESEED PM COMPLEX
Sensitive Skin comes with many challenges to overcome.  Whether its the sun, fragrances, man-made chemicals, artificial dyes, preservatives, food allergies, or health issues, sensitive skin needs a little TLC.  HGC has created a sensitive line of products that intentionally avoids known ingredients that could affect this skin type, while combining our famous 200% Aloe Vera base with cellular actives, botanicals, and antioxidants to protect, regenerate, and hydrate.  You will love this 'NEW' formulated Night Cream.  Here are some of the fabulous ingredients we put into it!

REVOLUTIONARY TECHNOLOGY TO PROTECT SKIN STEM CELLS
The Gamay Teinturier Freaux grape originates fro the Burgundy region in France, and is characterized by its red flesh and juice due to the extremely high anthocyanin content.    Most red grape varieties have white flesh under their skin but in the case of the Gamay anthocyanin pigments are also present in the pulp.  These are powerful antioxidants and free radical scavengers.  They act as a 'sunscreen' by absorbing UV radiation.  UV radiation is responsible for 80% of face aging.  These grape stem cells  (Vitis Vinifera  Fruit Cell Culture Extract) contain special epigenetic factors and metabolites which are able to protect human skin stem cells against UV radiation.

ANTIOXIDANT BERRY BLEND:  *Grape Seed Extract (increases blood circulation, lightens age spots, improves smoothness and elasticity) *ACAI Extract (super antioxidant, regulates cell function, anti-inflammatory, regenerates damaged cells) *Mangosteen Extract (supports connective tissue health, combats inflammation, promotes healing) *Goji Berry Extract (antioxidant promoting cellular energy)
OLIVE LEAF EXTRACT:  Another strong antioxidant

is added to this fabulous night repairing cream along
 with Anti-Inflammatory Botanicals to soothe Sensitive
Skin.
SUPER MOISTURIZING DUO:  Hyaluronic Acid and
Glycosaminoglycans and our famous 200% Aloe
Vera Base hydrate and plump the sometimes over-
stressed  and dehydrated sensitive face.
PRIMARY BENEFITS:  To combat free-radical damage, protect sensitive skin from UV induced aging, and hydrate stressed, sensitive skin.

PRIMARY INGREDIENTS:  Aloe Vera, Squalane, Grape Seed Extract, Vitus Vinifera (Grape) Fruit Cell Culture Extract, Goji Berry, Mangosteen, ACAI, Olive Leaf Extract, Hyaluronic Acid, GAG's, Chamomile, Comfrey, and Lavender Extracts.

SKIN TYPES:  Formulated for Sensitive Skin
WHEN TO USE:  Use nightly after cleansing and toning.
FEATURES:  200% Aloe Vera,  Vitus Viniera (Grape) Fruit Cell Culture Extract for stem cell protection, our Anti-Oxidant Berry Blend for anti-inflammatory and free-radical protection, and Grape Seed Oil & Evening Primrose Oil which supports lipid hydration and essential Omega's for cellular construction.
DIRECTIONS:  Cleanse face and neck with Olive Jojoba Cleansing Lotion.  Rinse thoroughly.  Apply Aloe Botanical Toning Mist.  While still damp, apply cream with fingertips using upward and outward strokes on face and neck.
INGREDIENTS:  Also including our soothing and calming botanicals that normalize: Calendula, Coltsfoot, Horsetail, Butcherbroom, Chamomile, Comfrey & Lavender, Fatty Esters of Cetyl, Stearyl, & Cetearyl Alcohol from Coconut Oil, Glycerin, Squalane, Sodium PCA, Allantoin, Vitamin B12, and Azulene.
PACKAGING:  2 oz. jar
I have used Hello Gorgeous products for over 25 years.
I have used this pm complex since I was 28 years young. Now at 53 I'm still using this since it does exactly what I need it to do. My skin leans towards the dry side and especially in the cooler months. As I apply this miracle working cream my skin feels the much needed relief. This is the only moisturizer for me. I know my skin is younger looking due to this product. This product feels wonderful to me and I will continue to use it as long as I live. Thank God for Helen and her amazing products which I can not rave enough about how much I love it.
Great moisturizer!
The pm cream is a must! I have dry skin and sensitive skin. I have been using this cream for decades and I always get compliments on my skin! The cream keeps my face moisturized throughout the night and the lavender smell is a wonderful sleep aide!