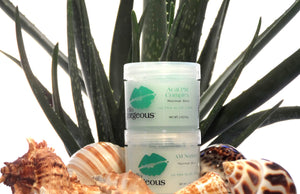 Normal/Combination Moisture Duo
AM Nurture and Acai PM Complex is a great combo for a light moisturizing effect that hydrates the skin without adding extra oil.  Created with special phyto-nutrients from botanical extracts, cellular regeneration from Sea Algae nutrients, Squalane, Aloe Vera concentrate, Gycosaminoglycans which surround dermal proteins (collagen and elastin) helping them maintain elasticity, and Hyaluronic Acid for ultra hydration.  The am cream contains Titanium Dioxide that also protects from sun damage.
Please check out the individual products for more details.

Reordered!
I have used the day cream and was out. I decided to use the night cream also. I really love it and trust that I'm not getting toxins in the cream. Thank you.
AM/PM Normal
I've been using this product for years and I love it!