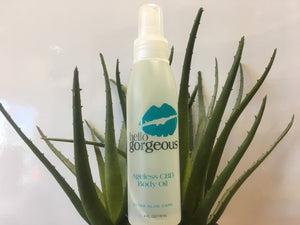 ERASE DRY, SCALY, DEHYDRATED, AGING, SAGGING SKIN!!!
It is finally here!  It took me a year to find the combination of ingredients that would bring health, healing, and happiness to my 72-year-old skin!!  You will be happy, too, when you see the profound results from this great formula.
HERE ARE SOME OF THE HIGHLIGHTS:
ALOE EXTRACT & SQUALANE – As you age your skin no longer produces squalane, the lipid (fat) that keeps the skin supple and smooth.  Around 30, the effects of this depletion cause COLLAGEN COLLAPSE producing wrinkles with SKIN SAGGING not too far behind.  Aloe extract and squalane contain hundreds of antioxidants and phyto nutrients that reduce free radical damage and REDUCE THE SIGNS OF AGING.  They penetrate the skin at 2mm/second restoring lipid levels to plump, smooth, and restore.
CBD OIL WITHOUT THC – CBD research is proving that cannabinoids have powerful age defying benefits.  Most notably known for reducing inflammation and blocking free radicals which accelerate cellular damage, disease, and aging.  NOW, we also know it stimulates collagen production which helps FIRM SKIN.  This win-win equals HAPPINESS!
FRANKINCENSE AND MYRRH – Two ancient oils with anti-inflammatory, anti-septic, and anti-fungal properties that fade scares, spots, and heal skin problems.  This dynamic duo promotes REGENERATION of healthy cells, as well as, keep existing cells healthy.
ARGAN, BABASU, RAPESEED AND LINSEED – These oils are packed with Essential Fatty Acids.  EFA's are called 'essential' because they must be obtained from an outside source since they cannot be manufactured by the body from the foods you eat.  Omega supplementation is well known for optimizing health from the inside out, and now you can rub it on to get healthy skin from the outside in.
Without these amazing fats your body cannot maintain cell membranes which illuminate toxins and absorb nutrients.  AGING BEGINS AT THE CELLULAR LEVEL.
ROSEHIPS, SEA BUCTHORN AND GRAPE SEED – More fabulous lipids that contain high concentrations of EFA'S but also are packed with loads of other bioactive compounds.  Rich in vitamins A, C, E, and B plus amazing phytosterols that specialize in reducing redness and inflammation.  These superstars REGENERATE AND REVITALIZE connective tissue and protect against moisture loss. 
PRIMARY BENEFITS:  This light, deep penetrating face and body oil is formulated to increase skin lipids to moisturize dry skin and to prevent moisture loss. 
WHEN TO USE:  Use after each shower or bath or whenever skin looks and feels dehydrated, scaly, wrinkled, or dry.
DIRECTIONS:  Simply spray adequate amount into the palm of your hand and rub into affected areas on legs, arms, torso, neck, or face.  Use sparingly on facial area.
INGREDIENTS:  Squalane, Aloe Barbadensis Leaf Extract, Cannabis Sativa Stem (CBD) Oil, Argania Spinosa Kernel (Argan) Oil, Brassica Campestris Seed (Rapeseed) Oil, Linum Usita Tissimum Seed (Linseed) Oil, Vitis Vinifer (Grape) Seed Oil, Rosa Canina (Rosehip) Seed Oil, Hippophae Rhamnoids (Sea Buckthorn) Oil, Orbignya Oleifera (Babassu) Seed Oil, Boswellia Carterii (Frankincense) Oil, Commiphora Myrrha (Myrrh) Oil, Tocopherol (Vitamin E)
PACKAGING:  4 oz. Spray Bottle
Amazing stuff!
I love what this does for my skin! Makes your skin look younger and is very moisturizing for your skin.
I can't live without this oil!
Great moisturizer!
I love the smell and what it does for my skin. I put it on after my shower/bath and it moisturizes and hydrates. Makes such a difference in the softness of my skin. I also love that it has CBD in the oil, such added benefits.